Skip to Content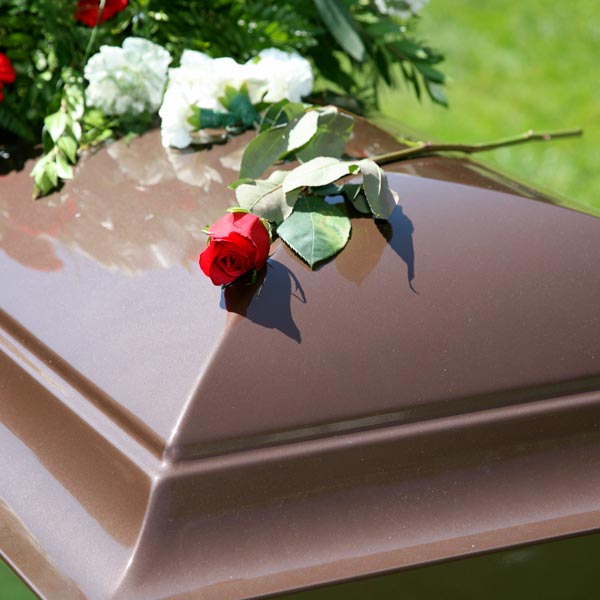 Making the Right Choice
Planning a funeral is the last thing anyone ever wants to do. When a loved one passes away, you're numb. All the decisions that have to be made are overwhelming. Often, family members struggle with casket selection and wonder if they're making the right decision to honor their loved one. That's where Elmwood comes into play.
We are here to make things easier for you. We would like to take some of the uncertainty out of the process by providing information and assistance at each step. And please remember there is no silly question. Information is plentiful and we easily become overwhelmed. So if something doesn't make sense, please ask. We are here for you.
Here are the main types of caskets available for you to consider privately, on your own time, before speaking to our team about your decision.
DISCLAIMER: Head panels and hardware may vary from photos provided based on availability.
Our Care And Commitment
At Elmwood Casket Company and Elmwood Cemetery Memorials, we've been serving families since 1921. We want to provide you with long-lasting peace of mind about your casket selection. If you're making funeral arrangements in Chicagoland or Northwest Indiana, you can trust us for discreet, compassionate attention paired with the practical efficiency you need. This includes discounts of up to 70% off select casket styles and delivery to any designated funeral home or cemetery within 24 hours to accommodate your schedule and other arrangements. To discuss our complete line of funeral caskets, call us at 219-844-7009 or visit our casket & monument store. Our team is more than willing to answer any questions you may have.
Serving Families with Quality Merchandise at Affordable Prices