Skip to Content
Selecting a Quality Funeral Casket in Hammond, IN
At Elmwood Cemetery Memorials, our caring team understands the grief that accompanies the loss of a loved one. We will work with you to find the perfect casket for a special person in your life. We are committed to serving families in the Hammond, IN, and throughout Northwest Indiana. While these difficult decisions are never free of emotion and pain, our compassionate team is here to help. With years of experience catering to your needs and a deep understanding of funerals, we'll make the process as simple and short as possible, so you can focus on memorializing a loved one and celebrating his or her life with those closest to you both.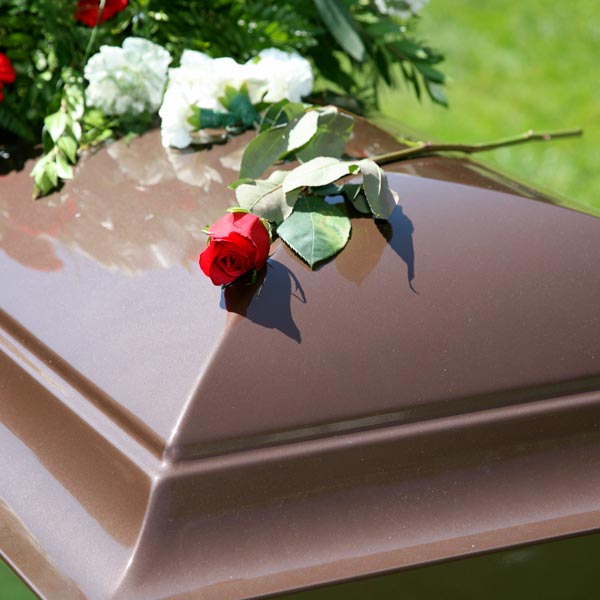 Our Funeral Caskets
No matter the situation or circumstances, no one ever feels prepared to purchase a casket or plan a funeral service. While weddings and other special occasions have templates or planners and are the topics of much discussion and planning, funerals leave families confused and overwhelmed right in the moment of their most acute grief. Often, family members struggle with casket selection and wonder if they're making the right decision to honor their loved one.
Elmwood Cemetery Memorials would like to take some of the uncertainty out of the process by providing information and assistance at each step. Here are the main types of caskets available for you to consider privately, on your own time, before speaking to our team about your decision.
Our Care And Commitment
At Elmwood Cemetery Memorials, we've been serving families since 1921. We want to provide you with long-lasting peace of mind about your casket selection. If you're making funeral arrangements in the Hammond, IN, or Northwest Indiana, you can trust us for discreet, compassionate attention paired with the practical efficiency you need. This includes discounts of up to 70% off select casket styles and delivery to any designated funeral home or cemetery within 24 hours to accommodate your schedule and other arrangements. To discuss our complete line of funeral caskets, call us at 219-844-7009 or visit our casket & monument store in Hammond, IN. Our team is more than willing to answer any questions you may have.
Serving Families with Quality Merchandise at Affordable Prices