Skip to Content
Create a Lasting Memorial with Headstone Engravings
The headstone engraving you choose should properly represent your loved one and help you reflect on the life they lived. It should also provide comfort to family members and friends who will be visiting your loved one's headstone. Elmwood Cemetery Memorials provides many pre-made engraving templates, or you can customize your engravings to best honor your loved one.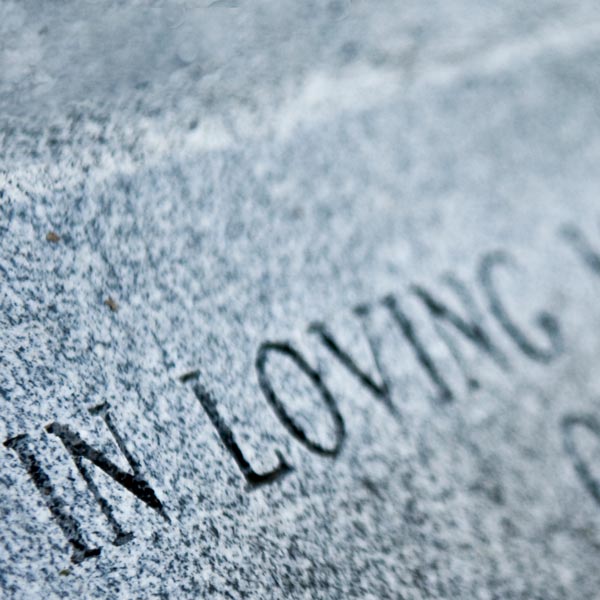 Choose from Our Selection of Headstone Engravings
You can choose from many of our engraving options, or you can provide us with your custom design. We will also match existing work. Your choices can be as simple or unique as you wish. Consider the following options for your loved one's headstone:
Your departed loved one's name, date of birth and date of death
Additional information, such as family member names, occupation or accomplishments
A religious symbol such as a dove, cross or angel
A quote, scripture verse or poetic phrase
A photo of your loved one
Honor Your Departed Loved One with a Headstone Engraving
You can trust Elmwood Cemetery Memorials to provide you with affordable products and caring services for the headstone engraving of your choice. Your fitting tribute will always be made to your exact specifications. To order your engraving, fill out the contact information on the left and we will send you an order form. Your headstone should be completed within four weeks after approval, weather permitting. There is a minimum charge of $150 for your engraving; speak to one of our representatives for a cost estimate or to ask a question.
Create a unique tribute that will honor your loved one for many years to come. Fill out the contact form or call us at 219-844-7009.
Serving Families with Quality Merchandise at Affordable Prices