Skip to Content
Home > Services & Products > Grave Markers
Honor Your Loved One with One of Our Grave Markers in Chicago
It can be difficult to decide how to mark your loved one's resting place. The headstone, monument or grave marker represents more than stone — it represents a symbol of love and respect, which affects how future generations relate to those who came before them.
Some tributes are best made with beauty, grace and plainness. At Elmwood Cemetery Memorials, we offer a range of grave markers so chicagoland residents can find the perfect way to honor their loved ones.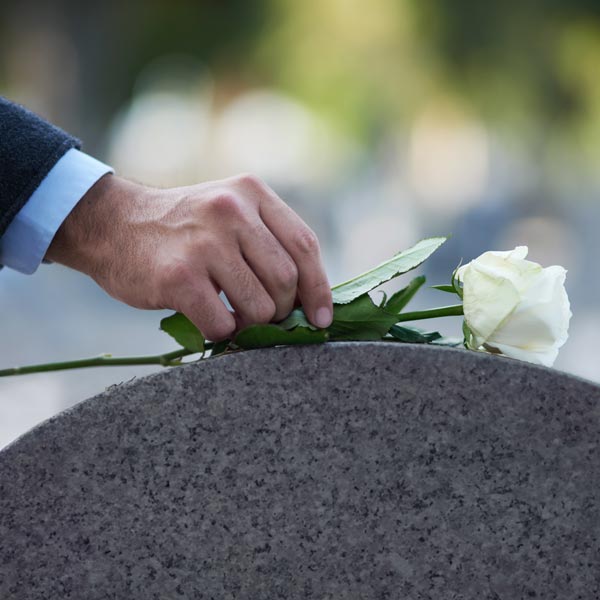 Simplicity
Grave markers usually lie parallel to the ground or tilted upward slightly to ensure visitors can easily read the inscription. The average marker accommodates the same inscription length as most headstones. We offer markers in a variety of stone colors, textures and finishes to ensure you find a memorial that fits you or your loved one's vision.
If your loved one is best remembered as a person of simple tastes, who reveled in the beauty of minimalism and plainness, these tributes are ideal.
View the marker picture gallery below to get an idea of the material, style, and engraving options available.
Longevity
Because fewer crevices, abutments and grooves exist on and around grave markers, this makes them the easiest memorial to care for. In most memorial parks, ground crews only need to clear away any weeds or grasses that obstruct the marker's surface. When you choose one of our high-quality, American-made grave markers, you choose a tribute that will honor your loved one's life for years to come.
For more information about our available grave markers in Chicago and Northwest Indiana, call us at 219-844-7009. Our compassionate representatives are available 24 hours a day to walk you through our catalog, provide a price estimate and offer the third-party perspective you may need to make this difficult decision.
Serving Families with Quality Merchandise at Affordable Prices